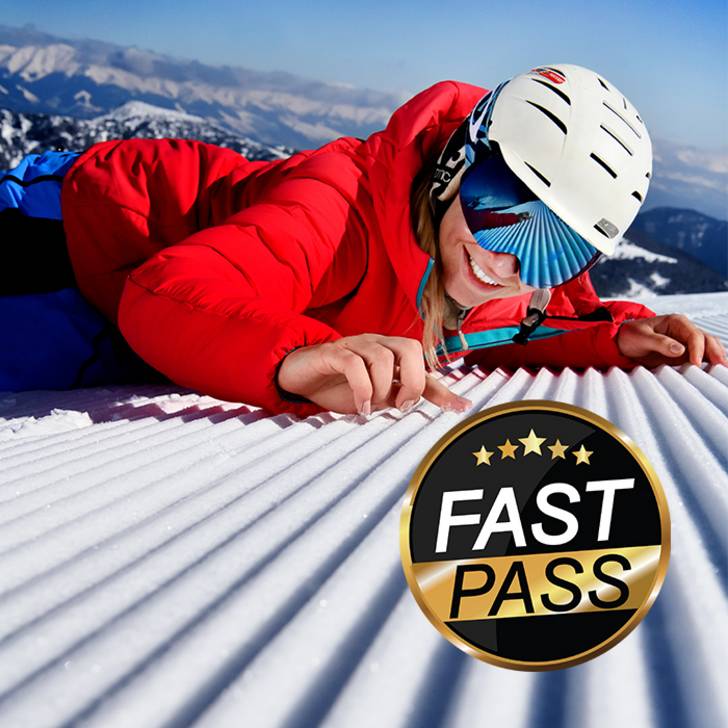 What is Fast Pass?
No more waiting in lines for cableways!
Corridor Fast Pass with it´s own turnstile, which ends right in the cableway boarding. Thanks to that, nobody will get ahead of you and waiting in lines is a thing of the past for you.
What is priority class?
Unlimited skiing for the whole season without lockout and waiting.
With priority Class you can ski without limits. No more waiting in big queues for cable cars!
Separate "Fast Pass" corridor with its own turnstile ending right at the cable car´s boarding point is part of the Priority Class package. As a result, no one will overtake you and waiting in queues is a thing of the past.
---
How to enjoy Priority Class Skiing
Buy the product in the Client centre, pay the difference between 89€ and your ski pass price (e.g.: if the ski pass cost 39€ on the given day, you have to pay 50€ for the Fast Pass).
---
ATTENTION: After purchasing the product it is NECESSARY to visit Infocentre Biela Púť or Krupová and have the product activated! You will not be able to use the product without activation.
Where to find the special Fast Pass turnstiles?
Fast Pass skiing turnstiles can be found at: Lúčky, Záhradky, Biela Púť, Grand Jet, Funitel, Krupová and Kosodrevina
Fast Pass applies to the following cable cars: B8, B1, A1, B3, A3, A2, A5.
Stay in a pleasant mountain environment in the Low Tatras. The cable cars are included during your stay.