OZNAM
Bungee trampolinu na Bielej Púti k dispozícii počas letnej sezóny.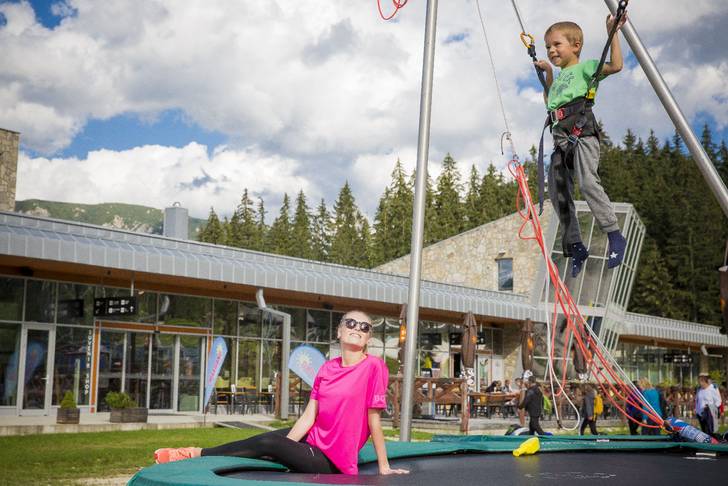 A bungee trampoline is a fun attraction for children and adults, who like adrenaline-pumping activities.
The trampoline is designed for safe high jumps. When jumping, a visitor is wearing special straps, which are connected to a rope lifting system by flexible ropes allowing maximum jump support. Thanks to this support system it is possible to jump back and forth on the bungee trampoline.
Price: 5-minute jumping / 2€
More information:
Shop Biela púť
+421 911 389 478
info@tatrymotion.sk
---