OZNAM
Fun zone na Bielej Púti otvárame od 26. júna 2021.
---
Locality: Biela Púť, above the Happy End Restaurant
Opening hours: FRI-SUN 10:00 - 16:00
Telephone: +421 910 818 223
E-mail: info@tatrymotion.sk
---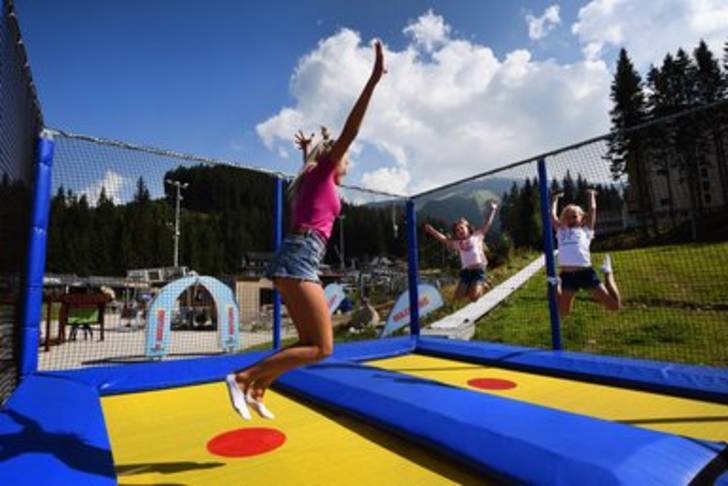 4 PLATFORMOVÁ TRAMPOLÍNA
Zábavná atrakcia pre malých aj veľkých, ktorí majú radi trochu adrenalínu v krvi. Vyskúšajte si výskoky, premety a saltá.
---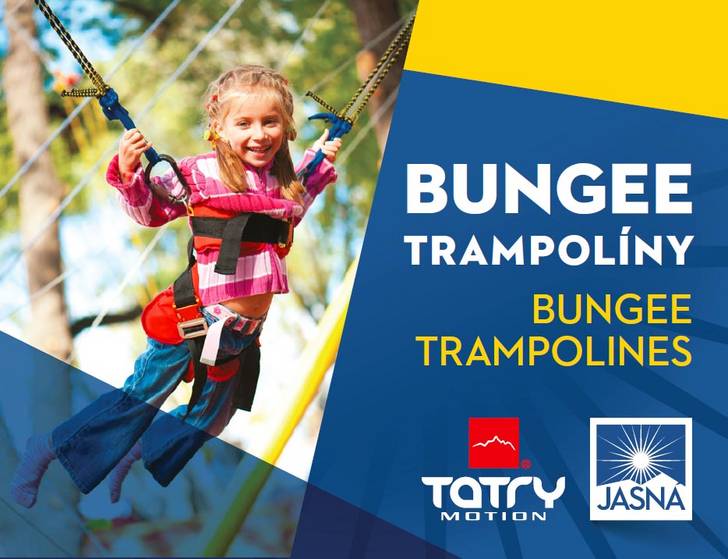 BUNGEE TRAMPOLINE
A bungee trampoline is a fun attraction for children and adults, who like adrenaline-pumping activities.
The trampoline is designed for safe high jumps. When jumping, a visitor is wearing special straps, which are connected to a rope lifting system by flexible ropes allowing maximum jump support. Thanks to this support system it is possible to jump back and forth on the bungee trampoline.
| TIME | PRICE |
| --- | --- |
| 5 minutes | 4€ |
| 10 minutes | 7€ |