---
The popular "Behind seven mountains" festival for kids is coming back to Jasná this summer. Get ready for lots of laughter and fun, clowns of Teátro Komika on stage, popular and funny Wolf the Magician from the Sranda Banda group and two beautiful theatre performances of Divadlo na Hojdačke. Roman and his pal will be dancing with us and there are much more amusing activities planned. Don't hesitate and come to Jasná! You won't regret it!
---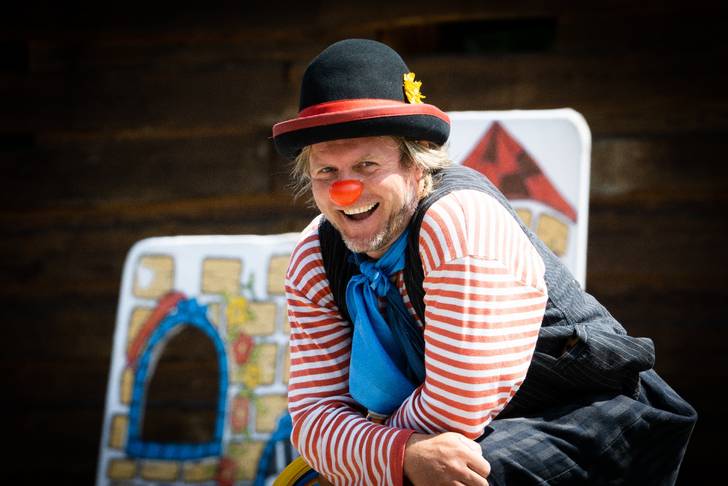 10:30 Teáter Komika – Clownery
10:45 Wolf the Magician – Unconventional magic show
11:30 Divadlo Na hojdačke – When do trees sing
12:15 Sauna Master Show
12:30 Teáter Komika – Clownery and fun with comedians
13:00 Sranda Banda – Ventriloquy comedy show
13:40 Roman and his pal – Physical activities and funny dancing with kids
14:10 Divadlo Na hojdačke – Sofia from the suburbs
What's more, the fairytale day in Jasná, Záhradky will include face painting popular with kids, acrobatic stunts, sweet delicacies in the Manner zone and a tasty Vitar juice selection.
Počas rozprávkového dňa v Jasnej na Záhradkách sa môžete tešiť aj na deťmi obľúbené maľovanie na tvár, akrobatické kúsky Choduliárov. Sladké pochúťky ponúkne ružová Manner zóna a občerstviť sa môžete aj Vitar džúsikmi.
---
---
---
Viac o festivale za 7 horami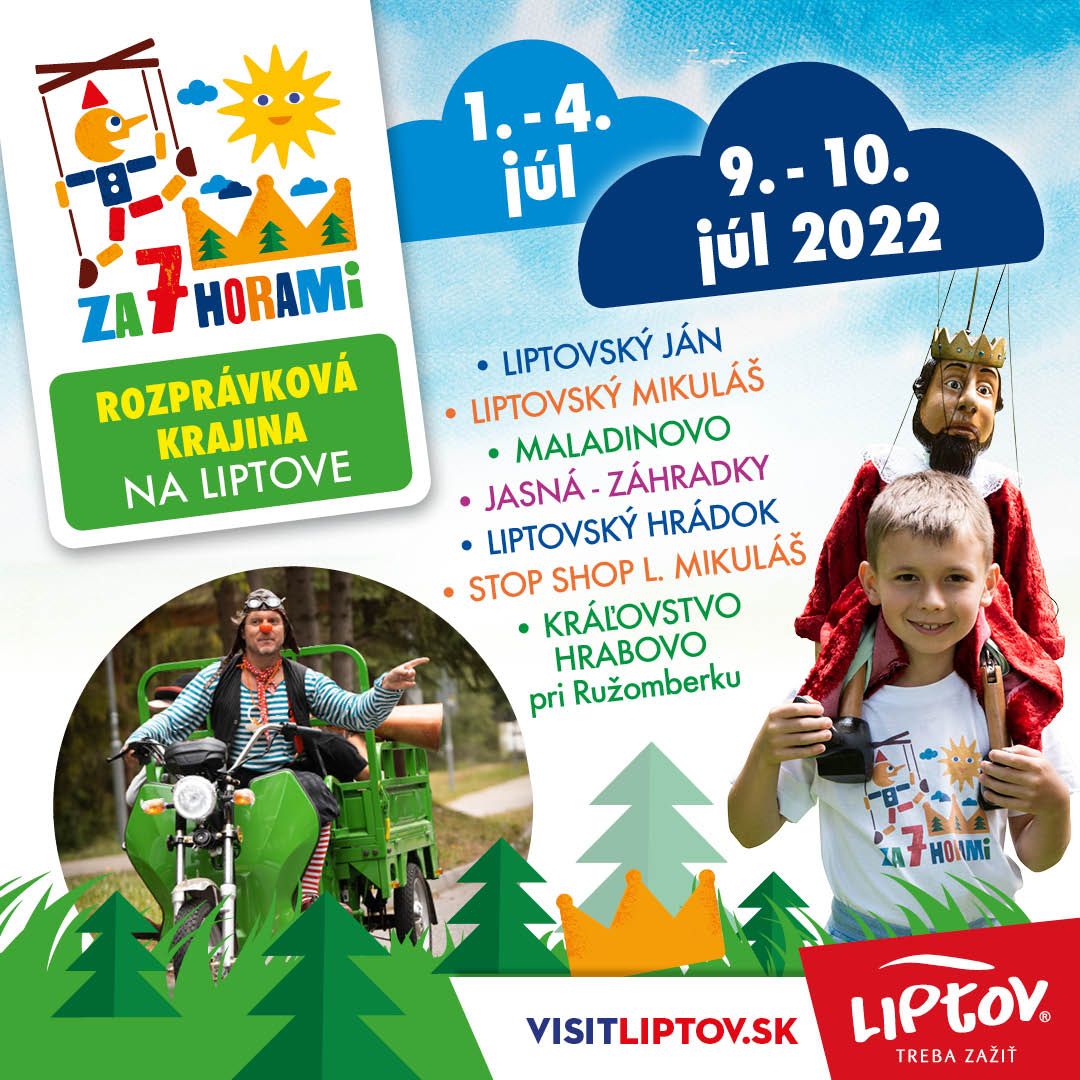 ---