HERO SEASON TROPHY, ŠTRBSKÉ PLESO - 11.3.2023
HERO SEASON TROPHY, TATRANSKÁ LOMNICA - 18.3.2023
HERO SEASON TROPHY, JASNÁ - 25.3.2023
---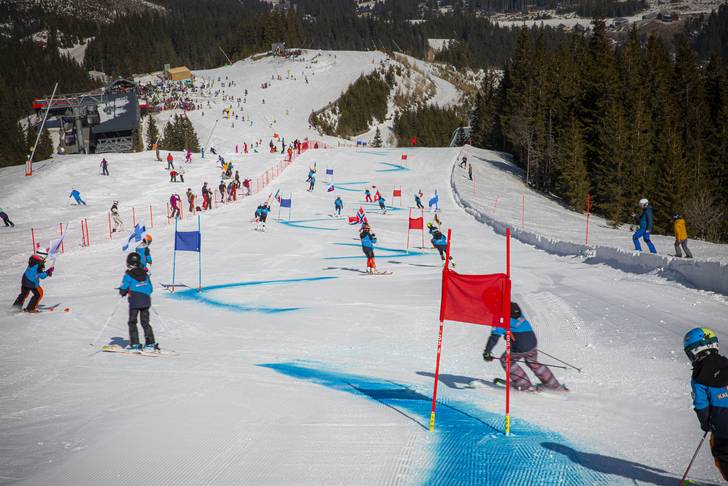 WHEN 25th of March 2023
WHERE: Jasná Nízke Tatry
A ski race that is not only about sport but mainly about fun. Say goodbye to the winter season and win attractive prizes. Everybody who joins the race in Jasná, Tatranská Lomnica or Štrbské Pleso will be included in the prize draw and can win the main prize – a pair of Rossignol skis.
---
1. A season pass for the 2023/2024 ski season
2. A two-night stay at TMR Hotels for 2 people
3. One-day ski pass in the High Tatras for 2 persons
4. One-day ski pass in the Low Tatras for 2 persons
5. Entrance to the water park Bešeňová for 2 persons
6. Entrance to the Tatralandia water park for 2 persons
7. FRESH TRACK High Tatras
8. FRESH TRACK Jasná
9. Interesting price from ROSSIGNOL
10. Interesting price from OAKLEY
---
* The capacity of the race is limited, therefore we recommend that you pay for the entry fee online in advance via www.gopass.sk
A 10€ deposit is charged for a bib number that will be paid back when returned.
---
8:30 – 9:30 presentation, bib numbers distribution
9:30- 10:00 trail examination (in case of favourable weather the examination will be done "sideways", in case of unfavourable weather it will be done outside the trail)
10:00 start of race - 1st round; random system "when you come then you start"
12:30 start of race - 2nd round; random system "when you come then you start"
14:30 expected end of the race
15:00 expected time of race results