---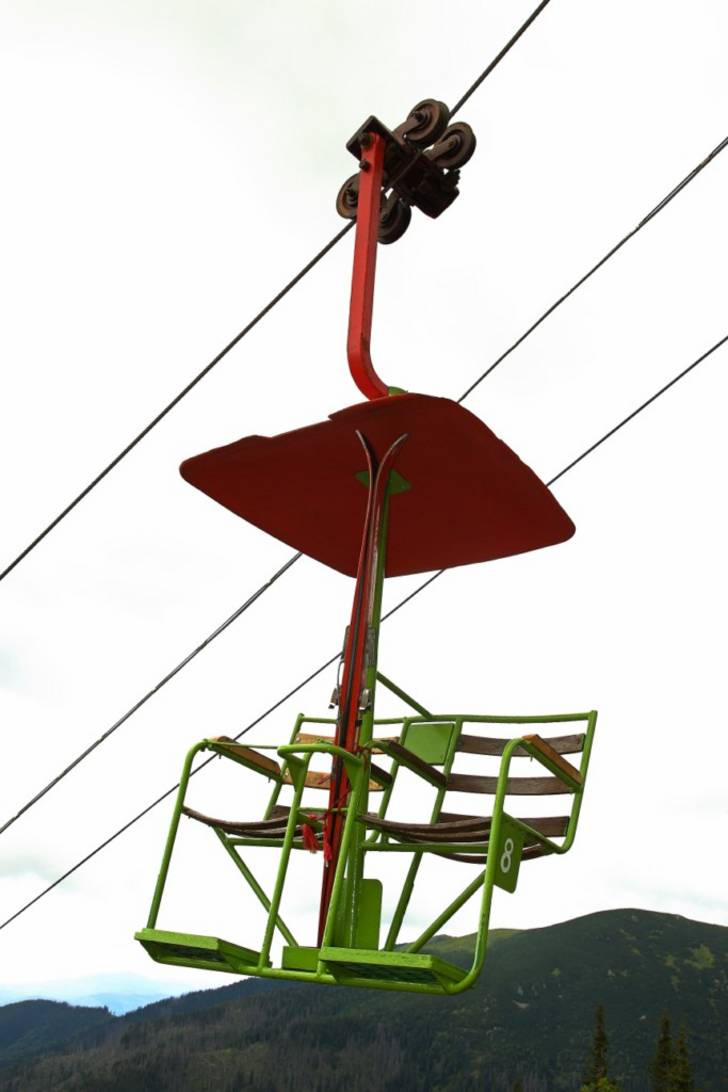 Historical chairlift premises to found on the southern side of Mt Chopok!
This treasure, invisible to a regular visitor but valuable to people remembering former lifts, tells a story about the early days of tourism in Low Tatras. Employees operating lifts wanted themselves to revive an idea of the old ​​"Von Roll" chairlift – an ultramodern Swiss pioneer interconnecting northern and southern slopes of Mt Chopok, the two regions of Liptov and Horehronie. The former lift with a boarding station from 1954-1957 can be found by the visitors being on the southern side of Mt Chopok at the locality of Kosodrevina.
Despite the historical dust or advanced age of this old "lady" the boarding station shows evidence of the marvels of technique. It was unique at that time in Europe to link two major regions.
---
During the 50th anniversary of the village Demänovská Dolina commemoration in memory of Alojz Lutonský was initiated by the village with the support of the Region LIPTOV, the Regional Tourism Organization on July 12, 2014 in Jasná. A memorial plaque was unveiled to Alojz Lutonský, a dedicated hiker and a speleologist, who is credited with developing the ski resort Jasná, and who was at the birth of the first detachable chairlift interconnecting Chopok.
---
DRAGON PATH UP THE CHOPOK
Did you hear the story of dragons living in Demänovská Valley? The fairy-tale winter brought a lot of snow, but even an unexpected member of the dragon family - a little dragon. Take a journey along the Dragon Path up Chopok and help him find a happy ending to story of dragons. Follow the adventure diary, help the little dragon overcome at least 5 obstacles so that you solve the tasks and you'll be rewarded.
---