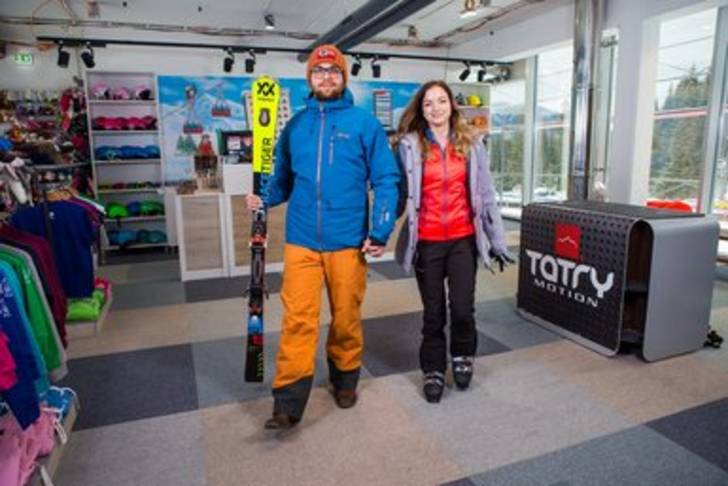 Rental Biela Púť is situated next to the snowmaking pond, directly in the locality of Biela Púť. RENTAL, SERVIS, SHOP. You can thus arrange everything under the same roof.
Biela Púť Rental offers skis of all categories – economy, performance and top. You can rent SNB equipment and full alpine ski tour equipment. You can also rent DPS testing skis, the most advanced ski brands on the market.
Quality freeride bags can be hired in the freeride testing centre, where you´ll get a freeride manual which will guide you while recognizing the Low Tatras couloirs. Have a great fun in the mountains.
At Biela Púť you can rent fun tools such as sleighs, snow scoots, snow bikes and Skki Trikke. The rental is complemented by daily professional turn-key servicing of equipment. As any rental in Jasná, it has also a depot for your skis and ski boots, and thus you can start your next day skiing on a slope in dry and disinfected ski boots.
Current operation hours of the cable cars in Jasná.