VÝPREDAJE OD 60%
Aktuálne prebiehajú výpredaje skladových zásob so zľavami od 60%.
Obchod otvorený do 21.12. 2020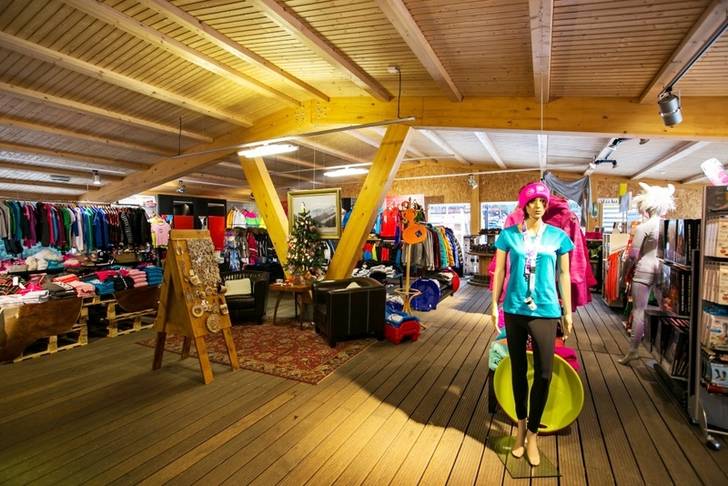 Shop Biela Púť is a stylish and spacious shop of the Tatry Motion shop chain in the Tatras. It is located next to the busy chairlift of Biela Púť-Jasná /B3/. A beautiful mountain environment, a nice view of the second highest peak of the Low Tatras – Mt. Chopok (2,024 metres) and ski slopes nearby make shopping very pleasant here. The shop offers popular sports brands such as PICTURE, Ice Peak, Roxy, Quiksilver, 8848, Spider, X- bionic, Ice Breaker, Kari traa, Bolle, Uvex, Sorel, Level, Leki, Ziener, Matt. Feel free to add some new pieces to your skiing equipment or buy a nice souvenir to remember your time in the mountains. The shop also features a rental, a skiing equipment depot, a Freeride Test Centre.