---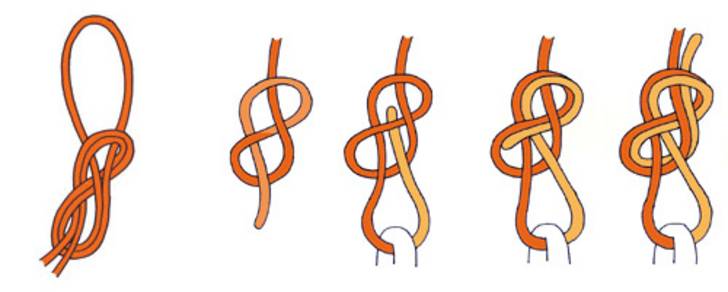 Uzlov je veľmi veľa, ale pre horolezectvo a VHT stačí poznať niekoľko základných, musíme ich však dokonale ovládať. Nasledujúce základné uzly a ich varianty by mal povinne ovládať každý, od vysokohorského turistu po extrémneho horolezca. Musí ich vedieť bezpečne uviazať v noci, pri zlom počasí (dážď, zima), pri únave, v strese a pod časovým tlakom. Preto ich treba mať dobre nacvičené. Požiadavky na uzol: musí byť dokonale uviazaný musí mať vysokú pevnosť minimálne znižovať pevnosť lana každý uzol po uviazaní zrovnáme a hneď zatiahneme voľný koniec lana musí ostať najmenej 10 × priemer lana, u popruhov 4 × šírka ale najmenej 10 cm voľný koniec zaistiť poistným uzlom Uzly znižujú pevnosť lana priemerne o 45–55 %. Uzly po použití rozviažeme, lebo lano sa u nerozviazaného uzla, v mieste uzla poškodzuje.
zdroj: www.kstst.sk, www.horolezeckametodika.cz
---
---
DRAGON PATH UP THE CHOPOK
Did you hear the story of dragons living in Demänovská Valley? The fairy-tale winter brought a lot of snow, but even an unexpected member of the dragon family - a little dragon. Take a journey along the Dragon Path up Chopok and help him find a happy ending to story of dragons. Follow the adventure diary, help the little dragon overcome at least 5 obstacles so that you solve the tasks and you'll be rewarded.