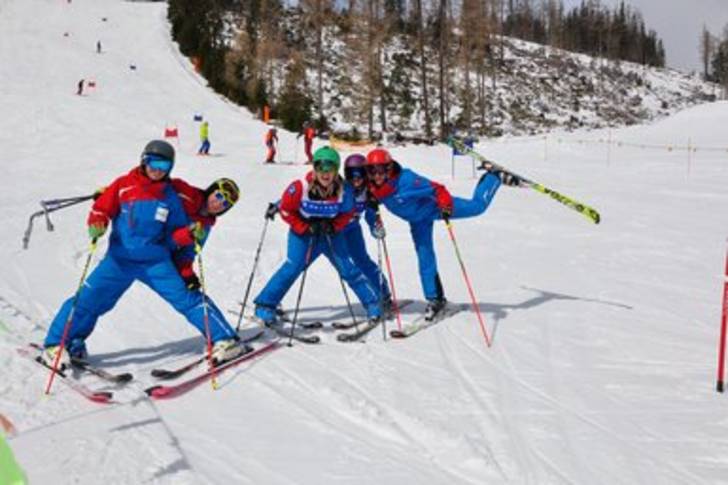 We will teach everyone to ski.
Take advantage of WINTER PASSION multi-day group lessons, thanks to which you will be able to ski under the supervision of professional instructors at a revolutionary low price. The lessons are designated for beginners and intermediate skiers. This kind of group lesson is only available at Biela Púť.
Instructors will teach you 2 hours a day guaranteeing that you´ll love skiing after the course. Once they have finished the course, beginners will be able to tackle blue (easy) runs. You´ll certainly make friends in the group course and enjoy a final race.
The course starts on Mondays and ends on Thursdays, and last from 9:30 to 11:30. The final day of the course is Thursday during which the final race is waiting for you as well as a small reward for passing the course successfully.
Meeting place: Maxiland Biela Púť
Equipment: ski
AGE: children aged 6 – 11.99 and adults over 12 (only beginners)
TIME: 9:30 - 11:30
PRICE: ski school price list
---