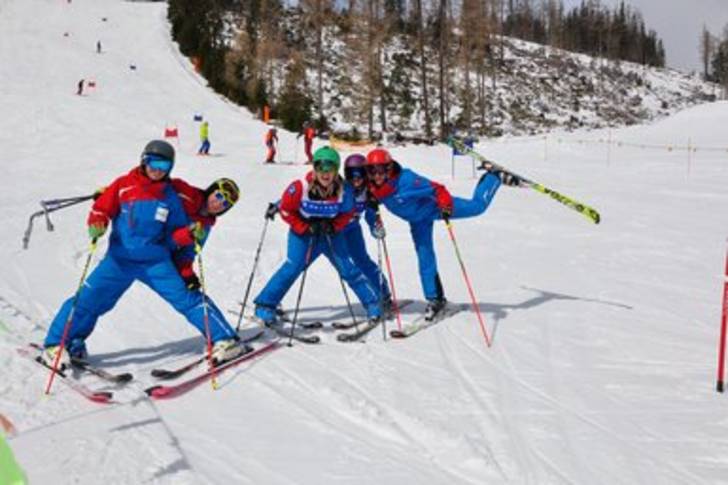 We will teach everyone to ski.
Take advantage of WINTER PASSION multi-day group lessons, thanks to which you will be able to ski under the supervision of professional instructors at a revolutionary low price. The lessons are designated for beginners and intermediate skiers. This kind of group lesson is only available at Biela Púť.
Instructors will teach you 2 hours a day guaranteeing that you´ll love skiing after the course. Once they have finished the course, beginners will be able to tackle blue (easy) runs. You´ll certainly make friends in the group course and enjoy a final race.
The course starts on Mondays and ends on Thursdays, and last from 9:30 to 11:30. The final day of the course is Thursday during which the final race is waiting for you as well as a small reward for passing the course successfully.
Meeting place: Maxiland Biela Púť
Equipment: ski
AGE: children aged 6 – 11.99 and adults over 12 (only beginners)
TIME: 9:30 - 11:30
PRICE: ski school price list
MAXILAND CHILDREN´S GROUP LESSON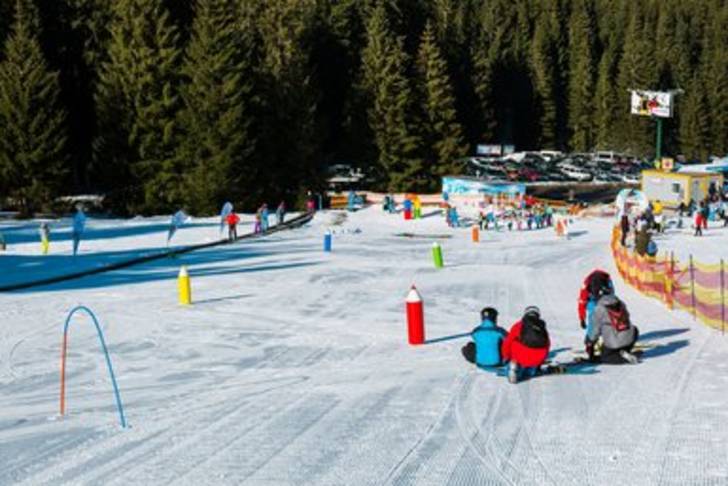 Children´s group tuition presented in a fun and playful way with an everyday animation programme is the most favourable course designated for children – skiers over 3 years of age. Children are divided into groups by levels and they ski at Maxiland Biela Púť and Lúčky. Intermediate skiers ski under the supervision of an instructor along blue runs and if there are technically skilled children in a group they ski along the more difficult ski runs.
Meeting place: Maxiland Biela Púť or Maxiland Lúčky
Equipment: Ski
AGE: from 3 to 12 years (only for skiers)
TIME: 10:30 - 12:30; 13:30 - 15:30
PRICE: ski school price list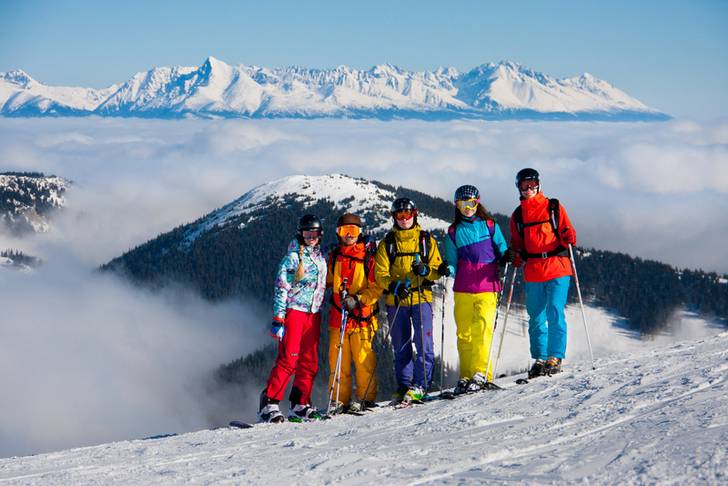 The Tatry Motion ski school provides its clients classic lessons. "Classic" group lessons are designated to children and adults on skis or snowboards. Groups are formed according to a level and technical skills of clients as well as according to an age, language and other criteria.
Classic group lessons may be purchased during the week and they run every day.
Meeting place: Maxiland Biela Púť and Maxiland Lúčky
Equipment: ski, snowboard
AGE: children from 12 years up to adults (over 12 years if snowboarding)
TIME: 13:30 - 15:30
PRICE: ski school price list