The Tatry Motion Nízke Tatry ski school located under Mt Chopok, ski resort Jasná Nízke Tatry has been active for more than 15 years. It is the successor of the Snowsportschool Jasná ski school, later NTC Jasná and the Jasná ski school. Under the Tatry Motion brand it has been operating from the ski season 2009/2010. During the years, our services have been used by more than 200,000 clients of different nationalities.
Instructors in the Tatry Motion ski school are not only teachers for clients but also guides, navigating them through the resort and companions during their stay on the slopes of the Low Tatras. They bring them the basics of skiing and snowboarding technique, so that the client can feel safe on the slope and enjoy skiing or snowboarding. At the same time, our instructors try to acquaint each client with the principles of behaviour on the slopes.
Ski school services can be purchased at any Tatry Motion establishment in the resort of Jasná Nízke Tatry.
---
---
We also provide instructor services at an unbeatable price for children, pupils and students attending kindergartens, primary and secondary schools and for their ski courses and tuition. More in the sections ski courses.
The ski school provides skiing in its own arenas for beginners under the name Maxiland, placed at Biela Púť, Lúčky and Krupová. They are equipped with ski conveyor lifts and modern didactic and methodical tools designed for ski and snowboard tuition.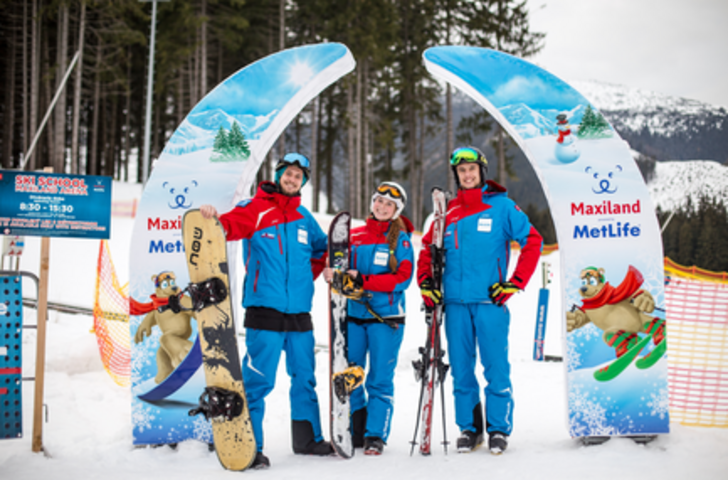 Tatry Motion Ski School Office
Prevádzky lyžiarskej školy Tatry Motion